Work overload, too tight a schedule, too demanding a hierarchy… In Switzerland, almost half (49%) of the people under stress declare themselves emotionally exhausted in their work. And the consequences are often dramatic for the physical and psychological health of the people who are subjected to it. But what are the symptoms and causes that should alert us? How to manage this stress?
Stress at work: symptoms that should alert you
What is stress?
Stress is a set of physical and physiological reactions of the organism, in front of a particular situation, which is said to be stressful, and/or stress factors. It is defined by the body's reactions, both emotional and physical.
It is above all a normal reaction of adaptation to a situation. Some people need urgency and complexity to work effectively. However, we are not all equal when it comes to stress. A normal situation for one person may cause a more violent reaction for another.
Balance returns when stress is interrupted, but if it continues, it becomes chronic stress. It modifies the nervous and hormonal balance, decreases the capacity of concentration and productivity. This becomes a real danger, with physical and/or psychological repercussions.
Its different symptoms
Whether it is work-related or not, stress has an effect on our bodies. Here are the physical signs that are most common:
Digestive disorders: stomach ache, nausea ;
Joint pain and muscle tension;
Unusual sweats;
Intense fatigue;
Headaches;
Sleep problems: insomnia, night wakings;
As we have seen before, stress does not only affect the physical sphere, but can also extend to psychological and behavioral symptoms.
Emotionally, a person who is stressed at work may find himself or herself nervous, anxious, irritable or having crying spells.
Behavioural problems such as isolation or changes in eating habits may result.
Mentally, the signs can be similar to a constant state of alertness and worry, difficulty concentrating or making decisions.
But then why do I stress at work?
The European Agency for Safety and Health at Work defines work-related stress as "an imbalance between a person's perception of the constraints imposed on them by their environment and their perception of their own resources for coping with them".
Let's take the example of work overload. An employee may be stressed if he or she has many tasks to perform (high demand) and feels that he or she does not have enough time to do them (low resource). The difficulties encountered are closely linked to the organization of the company, the nature of the work and the pressures experienced.
There are multiple sources that can explain work-related stress, here are some examples:
A sustained work rhythmwith long hours;
Relational and/or abusive problems with colleagues or management;
A lack of recognition for your investment;
Lack of material and/or financial means to work properly;
Fear of losing your job;
An overload of work with very short deadlines;
Tasks that are opposed to our values, our ethics, our temperament;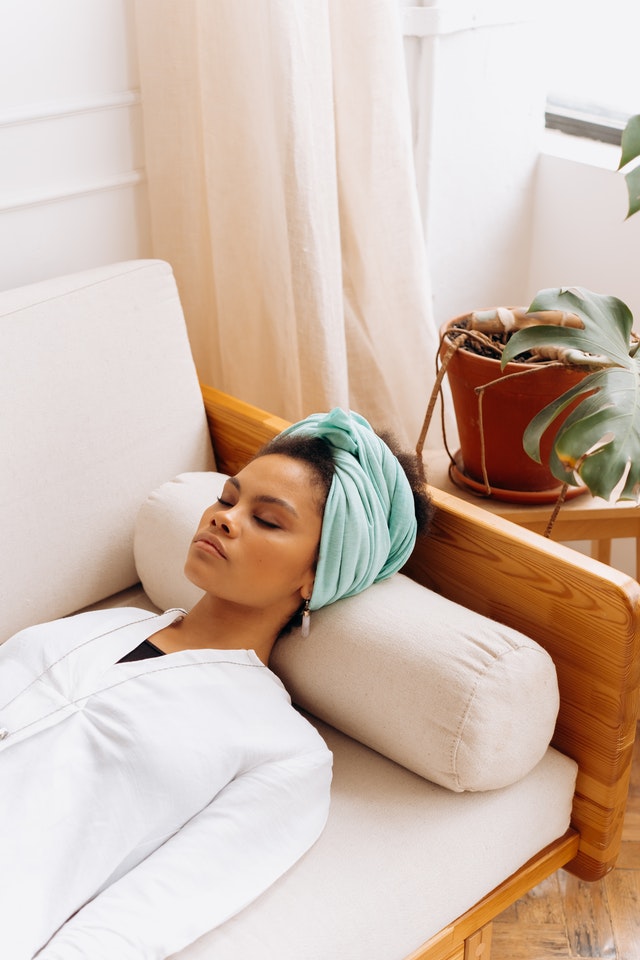 Solutions for managing stress at work
Workplace stress is not to be taken lightly. It is better to deal with it at the first signs in order to avoid burn-out.
Self-awareness and taking a step back from a situation are already the first tools to better apprehend certain situations and reduce stress. Then, we must learn to identify the problems in order to be able to act and develop a strategy that will suit everyone.
If this is due to a problem of organization, overload of work, it is possible to speak to your superior, a staff representative or the occupational medicine to modify your work environment.
Here are also some tips that you can apply according to your needs:
Take breaks during the day;
Eat a balanced diet and drink plenty of water;
Playing sports;
Managing your sleep;
Learning to say no;
Finding the rightwork/life balance;
Learn to delegate.
What services can Samaé provide to help you?
In a holistic way, stress is to be considered in a global way. In order to cope with it, apart from calming the mind, it is also necessary to release the tensions accumulated in the body and reconnect with the present moment. It is also important to identify the underlying causes of stress in order to eliminate the problem at its root.
Here are the most effective body and mental/emotional approaches:
You can now book one of these services in test the Samaé Pass for free for one month and get a 15% discount. Our best experts will accompany you to free you from this stress and to feel fully fulfilled in your professional life.