For the past 19 years, the Anact-Aract network has dedicated a week to showcasing corporate initiatives that combine improved working conditions with organizational performance. It's qvt week.
The objective? Involve your employees in this key issue by organizing in-house events. Taking part in QWL week is an opportunity to discuss ways of improving working conditions. It's important for companies to take part in this week, to help maintain a stable environment and create long-term team cohesion.
Samaé offers 5 workshop ideas for your Quality of Life at Work Week 2022.
Mental health: conferences and workshops on stress management and resilience
Too much work, too tight a schedule, too demanding a hierarchy… In Switzerland, almost half (49%) of those under stress say they are emotionally exhausted at work. And the consequences are often dramatic for the physical and mental health of those who suffer.
In holistic terms, stress must be considered in its entirety. To deal with this, apart from calming the mind, we also need to release accumulated tension in the body and reconnect with the present moment. It's also important to identify the underlying causes of stress in order to eliminate the root cause.
At Samaé, we can offer you the following:
A conference on stress management
A small-group workshop on mental health: how to manage our self-sabotaging mechanisms
A small-group workshop to learn an anti-stress yoga practice
A small group workshop to learn MBSR meditation
Combating sedentary lifestyles through physical activity
Corporate sport is a popular way of building team spirit and keeping employees in good health over the long term.
Indeed, according to World Health Organization (WHO) recommendations, "Adults aged 18 to 64 should engage in at least 150 minutes of moderate-intensity endurance activity or at least 75 minutes of sustained intensity over the course of the week".
A remedy for a sedentary lifestyle, physical activity has a direct impact on employee health. Sitting in front of a computer all day long, avoiding the stairs on your way home from work, taking public transport… It may seem trivial, but it has a real impact on your health. A sedentary lifestyle increases all causes of mortality and doubles the risk of cardiovascular disease, diabetes and obesity.
Corporate sport is therefore a key element in the fight against this sedentary lifestyle, which has been accelerated by the health crisis.
Fitness, Thighs-Buttocks, Running, Stretching, Pilates… Samaé can organize group sports classes for your QWL week, to prevent RSI and sedentary lifestyles, and promote well-being at work.
Healthy living: nutrition workshops
We spend a lot of our time at work, so eating well at the office is very important. Our eating habits have a real impact on our overall health. According to a mini-survey by Swibeco, the Swiss spend an average of 30 minutes at lunchtime during the working week.
This important break represents a moment of relaxation during the working day, and an opportunity to enjoy a moment of conviviality with colleagues or friends.
But sometimes we eat quickly, and don't necessarily pay attention to what goes into our menus, resulting in digestion problems and poor distribution of nutrients. With consequences such as lack of energy, weight gain and health problems such as cardiovascular disease and diabetes.
Including our Welness cocktails in your Quality of Life at Work week is the perfect way to combine conviviality and learning about nutrition. Samaé offers you a vegetable juice workshop or energy balls.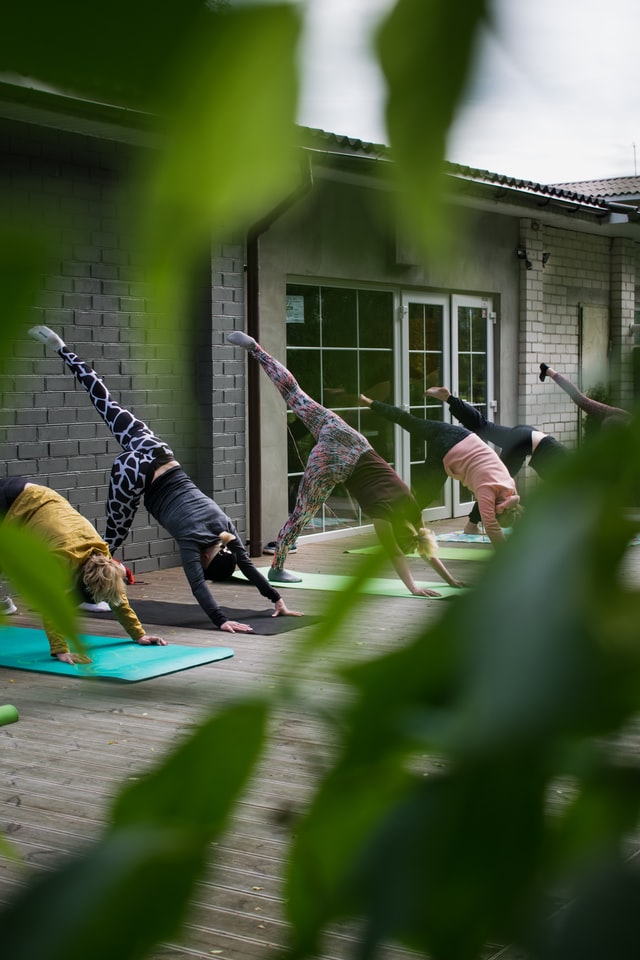 Yoga & meditation in the office: guaranteed relaxation
Corporate yoga has its place in our offices. And with good reason: although work is a source of fulfillment, in many cases it can also be the cause of stress, physical and psychological suffering, and even, for some, exhaustion or burn-out.
The great thing about yoga in the workplace is that it's open to all physical conditions and doesn't require any special skills. Just like meditation, which is a discipline accessible to all and very easy to master.
Our expert coaches offer group yoga classes (energy booster, special back or anti-stress) and meditation (mindfulness, guided meditation with visualization). This allows employees to take a real break, release tensions and bond a group around an activity that will be appropriate for your QWL week.
Seated massage: the No. 1 workplace wellness activity
seated massage is a massage technique performed while dressed on an ergonomic chair. The benefits of this activity are manifold, providing relaxation and unwinding in just a few minutes. A massage session in the workplace eliminates toxins by stimulating acupressure points, thus preserving health.
The nape of the neck, shoulders, back and skull are all involved in a seated massage. In order to bring well-being and lightness, all areas of tension will be worked on and untangled.
During your Quality of Life at Work Week, we'll be delighted to organize seated massage sessions for you! Our experts will be delighted to relieve your employees' stress and fatigue.